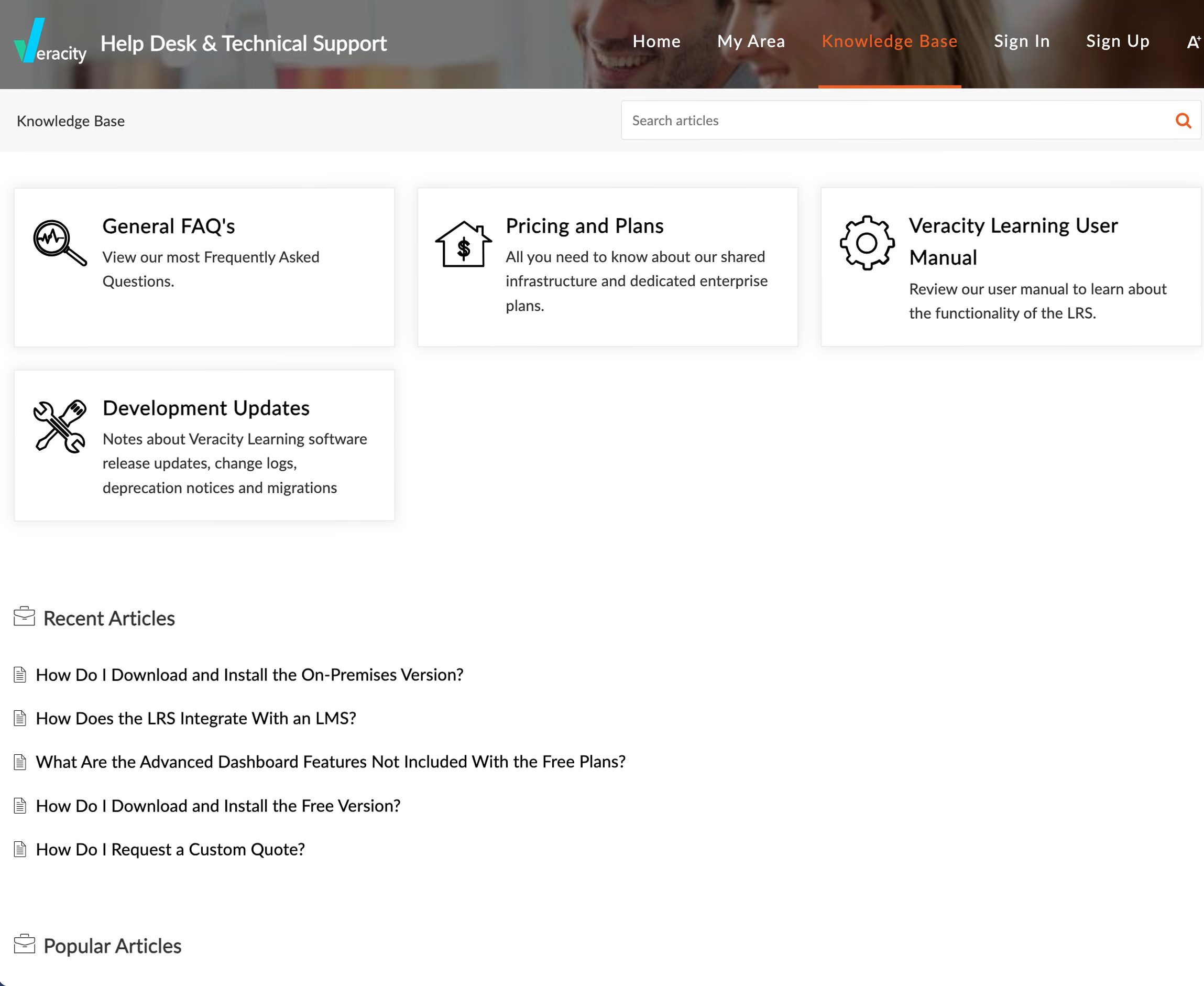 We recently updated several of our support resources and wanted to share those with you so that you can get the most out of Veracity Learning. Check out the following resources!
xAPI and LRS Tips Video Channel
View and subscribe to our YouTube channel for weekly videos from Veracity's Jono Poltrack.
Knowledge Base
Have a specific question about Veracity Learning? Check out our new knowledge base and browse our FAQs or submit a help desk inquiry.
Veracity Learning User Manual
Looking for documentation on how to use specific system features of Veracity Learning or how to work with xAPI data in the Learning Record Store (LRS)? Check out our updated User Manual.
Stay Informed
Want to stay up to date with the latest announcements or articles from the Veracity team? Check out our blog and follow our page on LinkedIn.
Have a question not covered by these resources? Contact Us!
Would you like to share your experiences or feedback on using Veracity Learning? Send Feedback!