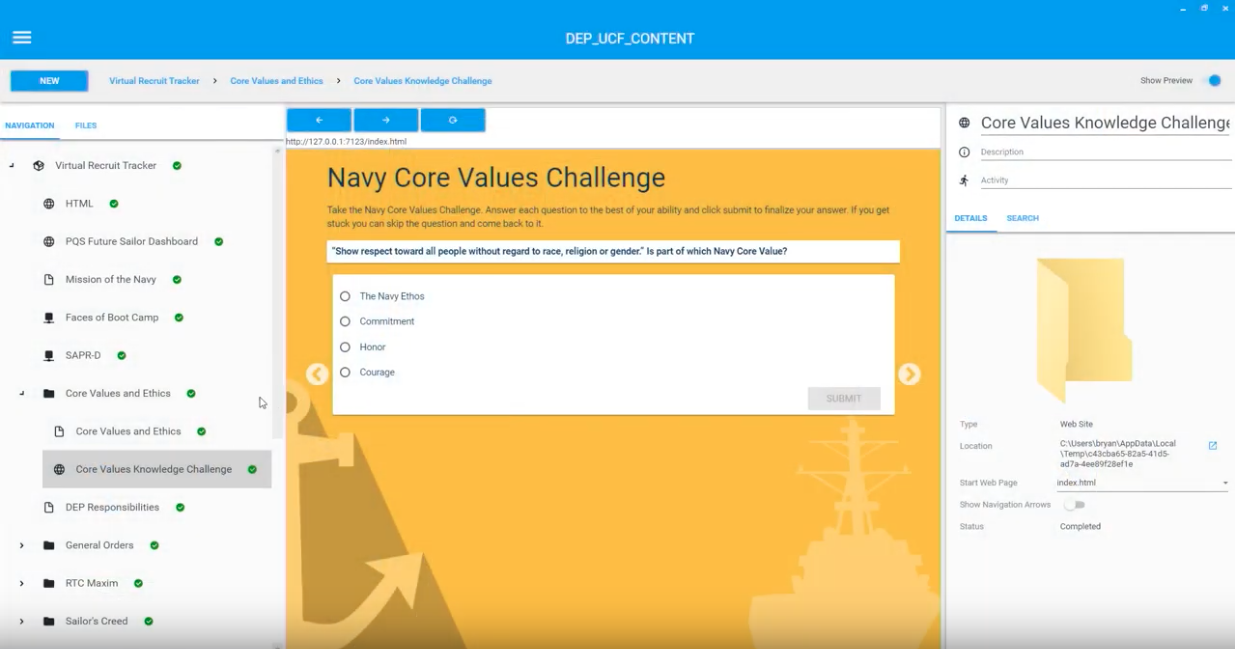 Wednesday, March 18th, 2020
Veracity's LRS Featured as NAWCTSD's Virtual Recruit Tracker (VRT) Team Wins Innovation Award
The Naval Air Warfare Center Training Systems Division (NAWCTSD)'s Virtual Recruit Tracker (VRT) Team received the Naval Air Warfare Center Aircraft Division (NAWCAD) Innovation Award in the Corporate/Institutional Support Category in December 2019, during the Nineteenth Annual Commander's and Innovation Awards Ceremony.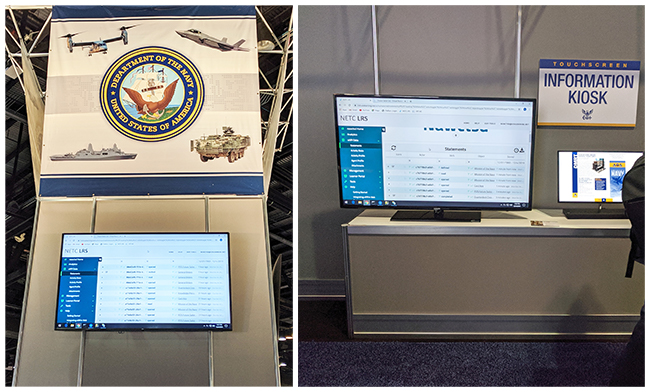 Veracity's LRS (Veracity Learning) was leveraged to report on xAPI data in a PQS-based management console (MC) for recruiters to track and monitor progress of users' learning and performance. The VRT Team also used the LRS and analytics dashboard to show activity in the VRT App and compare it to self-reported physical activities and assessments. The VRT team's innovative use of mobile technologies with xAPI and a Learning Record Store (LRS) has revolutionized how the Navy Recruiting Command can connect with its Future Sailors and provide them with Ready Relevant Learning (RRL). The innovation of VRT promises to set the bar by which the Navy's future mobile training systems are measured.
To learn more about the VRT project, check out the award announcement on YouTube from NSA Orlando. Veracity is proud to have provided the LRS supporting the VRT Team. Congratulations to the NAWCTSD VRT Team on winning the Commander's award!