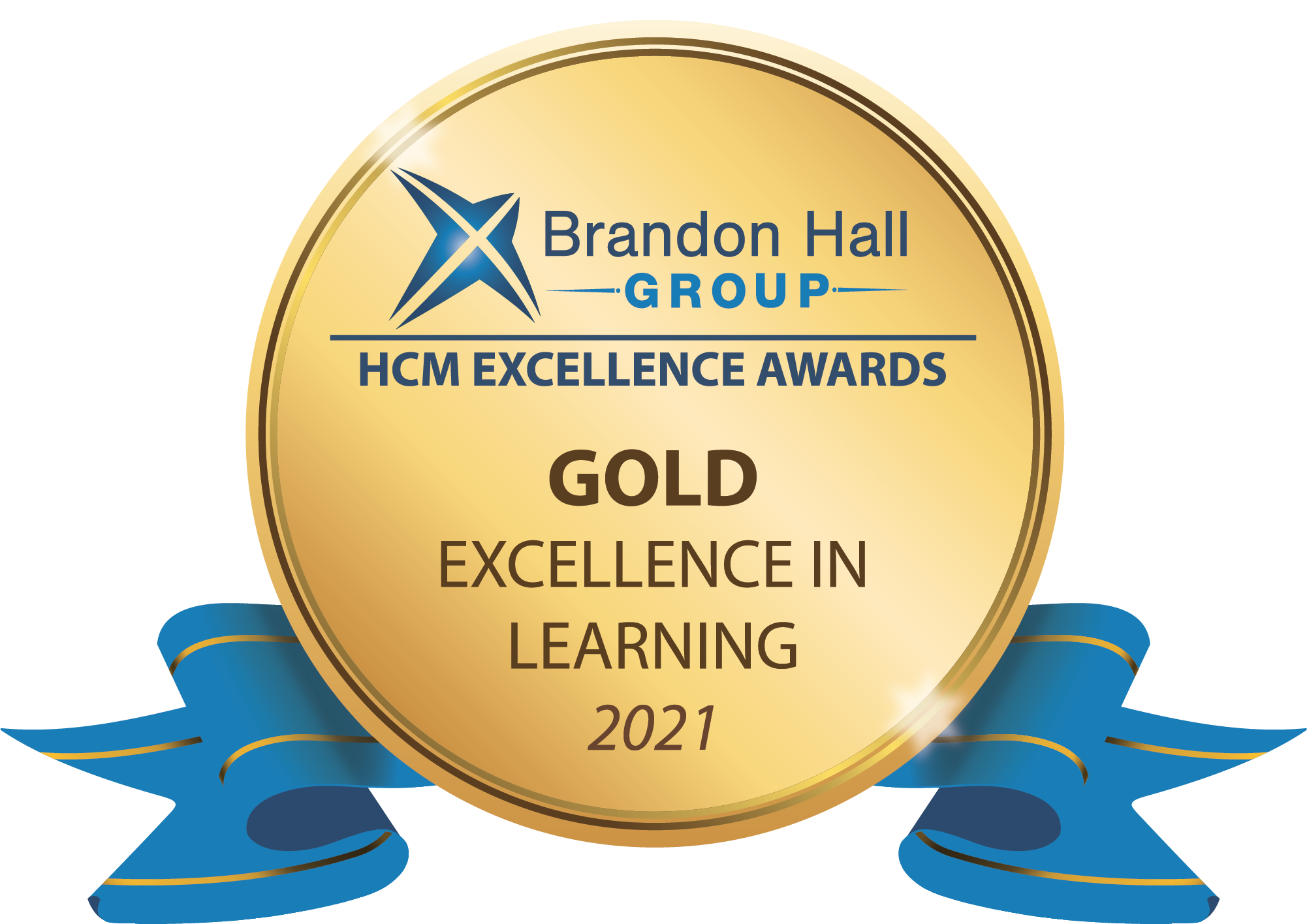 Veracity's LRS a 2X Winner in The 2021 Brandon Hall Excellence Awards
Veracity Learning, a leader in the LRS software market, partnered with the University of Twente and won a coveted Brandon Hall Group Gold Award for excellence in the "Best Advance in Learning Technology Implementation" category. The entry was titled, "Implementing Learning Analytics into Technology Enhanced Learning and Teaching (TELT)." The University of Twente successfully integrated and implemented several learning technology standards and software products into their ecosystem. This project was driven by the requirement to modernize the University of Twente's current learning analytics capabilities by enabling new data-driven dashboards and insights for students and teachers.
Veracity's LRS was also used on a project team that won a Silver Award for "Best Advance in Custom Content." Congratulations to the team at Frank Porter Graham Child Development Institute and Torrance Learning.
Veracity Learning LRS provides several breakthrough innovations and strategies not offered in other learning measurement products in the market. Veracity's win was announced in August 2021 and the winners are all listed at Brandon Hall's Website.
"Brandon Hall Group Excellence Awards in 2021 provide much-needed and well-deserved recognition to the University of Twente and the TELT-team that went above and beyond to support their stakeholders during the unprecedented disruption of the COVID-19 pandemic," said Peter Groothengel, projectleader Learning Analytics of the University of Twente.
Entries were evaluated by a panel of veteran, independent senior industry experts, Brandon Hall Group analysts and executives based upon these criteria: fit the need, design of the program, functionality, innovation and overall measurable benefits. Excellence Award winners are scheduled to be honored at Brandon Hall Group's HCM Excellence Conference, Feb. 1-3, 2022, at the Hilton West Palm Beach, Florida. Select winners also will serve as presenters in breakout sessions, sharing their leading practices during the conference.
Check out our award-winning LRS for yourself at https://LRS.io!